Individual and Family Health Insurance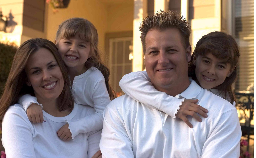 Prices are fixed by law. You can't find lower rates anywhere!
2018 maximum out-of-pocket limit:
Individual Health Insurance plan $7,350
Family Health Insurance plan $14,700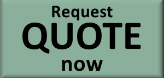 Now there is help to build a reliable plan!
We will customize a benefit package to meet your needs and budget to help offset the rising cost of healthcare. We assist you to make the best choice for your family from hundreds of health insurance plans we offer. We take the guess work out to offer you a solid plan you can count on.
- - We value your trust and will always work hard to keep it. Get a free health insurance quote with major carriers. Compare quotes for individual health insurance. We provide Texans with highly rated insurance plans. Let the experienced insurance agent go to work for you! Begin the process by contacting us.
2018 Special Enrollment Period (SEP)
See if you qualify for Individual/Family health insurance during a SEP due to a qualifying life event, like losing other coverage, getting married, or having a baby. Read more.
Blue Cross Blue Shield of Texas (BCBSTX)
HMO Plans
TO QET A QUOTE

After

selecting the above Quote Now button, enter your
Census info

Want a Lower Monthly Premium? answer: NO (if not eligible for a Premium Tax Credit)

Review plans and premiums
TO APPLY
Contact us to review the SEP qualifications.
If you qualify, proceed with the application process.
BCBSTX Provider Network
Plan Networks:
Under Individual & Family Plans
Select your metal level plan with Blue Advantage HMO
Pharmacy and Prescription Plan Information
Molina Marketplace
HMO Plans
In select counties only.
Please complete the following form and we will get back with you as soon as possible to provide you with a quote.
Only 1 licensed agent will contact you.
Please add the following to your healthcare.gov application when applying for the Advanced Premium Tax Credit:
Agent: Susan Speciale
National Producer Number (NPN): 1635661