2019 Open Enrollment Period (OEP) Nov 1 - Dec 15, 2018

- - We value your trust and will always work hard to keep it. Get a free health insurance quote with major carriers. Compare quotes for individual health insurance. We provide Texans with highly rated insurance plans. Let the experienced insurance agent go to work for you! Begin the process by contacting us.
2018
PTC Savings depend on
income & family size
$12,060 to $48,240 for individuals
$16,240 to $64,960 for a family of 2
$20,420 to $81,680 for a family of 3
$24,600 to $98,400 for a family of 4
$28,780 to $115,120 for a family of 5
Prices are fixed by law.
You can't find lower rates anywhere!

ACA Individual

and Family Health

Insurance
2019 ACA Marketplace health plans
Need Help?
Only one Licensed Sales Insurance Agent will contact you.
Your information is private and not sold or used for any other purpose than intended on this website.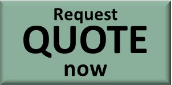 Texas ACA health insurance plan purchased through the On Health Insurance Marketplace. When you apply, you will be asked is a professional is helping you with your application?
Select YES.
Next, select Agent. Please add the following to your healthcare.gov application when applying for the Premium Tax Credit:
Agent: Susan Speciale
National Producer Number (NPN): 1635661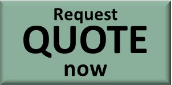 $12,140 to $48,560 for individuals
$16,460 to $65,840 for a family of 2
$20,780 to $83,120 for a family of 3
$25,100 to $100,400 for a family of 4
$29,420 to $117,680 for a family of 5
Premium Tax Credit (PTC) eligibility.
Is your household income in this chart?
(savings depend on income & tax household size)

Oscar Insurance
EPO Plans
Quote here for these counties:

Bexar, Comal, El Paso, Hays, Travis, Williamson
CURRENT CLIENTS:
Login to your Healthcare.gov account. Update your Marketplace application to reflect 2019 tax household information. Next, if you are interested in staying with your current plan (if offered) in 2019, follow the insurance company directions. You can also review other plans offered.
1
NEW CLIENTS:


Please request a quote.
We'll help you explore your options.
1
When you apply, you'll provide income and (tax) household* information. You may qualify for a Premium Tax Credit (PTC) that lowers your premium.
* For the Health Insurance Marketplace, a household usually includes the tax filer, their spouse if they have one, and their tax dependents.
IMPORTANT NOTE!
REVIEW this before you decline or cancel job-based insurance. You probably won't qualify for Marketplace savings - if your job-based insurance meets certain criteria.
Blue Cross Blue Shield of Texas
HMO Plans
Updates for 2019
New agreement with Baylor

Scott

& White.

A renewing agreement with Texas Health Resources.

Adding a 2nd HSA plan.

BCBSTX offers Marketplace plans in

every rating area throughout Texas.

Expanding from 9 to 14 plans

(not all eligible for a PTC).

This information is subject to change without notice - refer to company for current documentation.

QUOTE & APPLY
After selecting the above Quote button, enter your census information.
Review plans (including details), provider network and premiums.
Select the plan you are interested in for the 2019 calendar year. Proceed through application process.
You need to make the first premium payment (binder payment) to activate your policy.
Now there is help to build a reliable plan!
We will customize a benefit package to meet your needs and budget to help offset the rising cost of healthcare. We assist you to make the best choice for your family from hundreds of health insurance plans we offer. We take the guess work out to offer you a solid plan you can count on.
Off and ON Marketplace Plans